Brad, Santa Rosa, CA
---
"SingularisIT cloud servers are delivering us not only a performance advantage but also a cost advantage. Dealing with a boutique service provider has been a pleasant experience compared to the larger managed service providers.

Semon and his team were a pleasure to deal with from the initial contact all the way through going live into production. No pressures and everything was very transparent.

Blue Star Gas depends on the reliability and performance of SingularisIT to run its business and they have delivered on every promise. It is a great comfort to know we have a business partner in Singularis IT that is in tune with our business goals and objectives."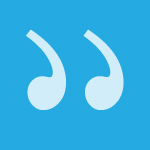 Robert, Langhorne, PA
---
"As a leading provider of business intelligence solutions for the downstream petroleum industry, the predictable implementation of our software platform in its many forms, as well as its uptime reliability remains critical to achieving our continued success.

With our partnership and support of the highly technical resources of SingularisIT, we are able to provide to our clients what appears to them as a seamless implementation of our software solution, which is very reliant on the effective hosting of and access to our warehouses, coupled with successful connectivity to multiple source systems across the country.

SingularisIT is an important technical arm of our company, taking responsibility for each of our installations well beyond that of simply hosting. Reducing risk while increasing predictability is not just something we preach to our clients but is also something we ourselves like to practice as a company. Efficient and uninterrupted data flow is what we require and SingularisIT makes it happen."
Dmitry, Boston, MA
---
"As a software company with products that are processing vast amount of data, we needed something impossible. On one hand, we required an elastic scalability and operational convenience of a large cloud provider. On the other hand, we demanded highest performance and personalized services of a high-end data center.

SingularisIT has met all our demands and delivered an efficient solution for our development, processing, and operational needs. The level of reliability, security, and support fully matches our expectations. Collaboration with SingularisIT is one of the cornerstones of our company's strategic development and growth."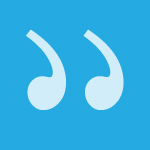 Yvette, Jessup, MD
---
"REMARKABLE!

That is how I would sum up our experience with SingularisIT.  In my 30+ years of experience with IT firms, I have never worked with a company as organized, helpful, pleasant, knowledgeable, and successful in exceeding my expectations as SingularisIT.

It started with our conversion in 2016.  We were quickly approaching the holidays, and while we wanted to convert during our slower season. Had anything gone wrong, I would have been working over the holidays which would have definitely dampened my spirit. Fortunately, for the first time ever, as a result of the excellent support provided by SingularisIT, I can say that we had zero issues and I did not have to work over Thanksgiving!

Since then, the team has been responsive, provided insights and leadership in areas I know nothing about, helpful, and over all seem invested in making sure we can do our job and stay on budget.

I am fortunate to have been referred to them and grateful to have made the decision to work with them.

Thank you to Semon and the team at SingularisIT for making our lives easier."
Brian, Lenexa, KS
---
"We have been working with SingularisIT for nearly a year and could not be more pleased with the relationship! This organization is not a vendor; they are a partner in the truest sense of the word.

Here's a great example: we recently made a decision to bring on a new software development partner to assist us with some strategic re-platforming opportunities. Semon and Brennan insisted they be involved in early discussions including the kickoff meeting in order to ensure alignment with both strategic direction and tactical infrastructure needs.

This approach has led to a seamless operation from a continuous integration/continuous deployment perspective. My software developers can focus on developing the new system rather than worrying about configuration of the necessary infrastructure.

It's as though I have my own white glove IT concierge!"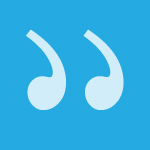 Jamie, Frederick, MD
---
"We rely on the knowledge of the SingularisIT team to address our current needs, as well as provide accurate projections of future needs to ensure our infrastructure is built to grow with us. Their response time is always incredibly timely on any support needs.

They are always there to discuss challenges and growing pains for our company to ensure our IT infrastructure is sound and scalable. They have even provided input on our own home-grown technologies to help ensure we are making the right decisions as a company."
Ready to Learn More?
Call us today to see how we can be your IT partner